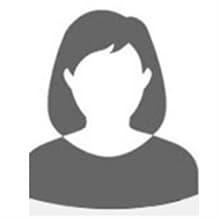 SISTER NELSA A.C
ASSISTANT PROFESSOR
Designation:
Date of joining:
Educational qualifications:
Responsibilities in the College:
ASSISTANT PROFESSOR DEPARTMENT OF ENGLISH PATNA WOMEN'S COLLEGE
M.A in English ( Darbanga House- Patna University)
B.ed ( Department of Education Patna Women's College )
Teaching faculty in the Department of English
Coordinator- AICUF
Theology – Part III
Papers presented and published: (National and International Seminars)
International Conference : Gender Issues .7th-9th February 2016 Paper presented on the topic: " Conflict Zones and Women: Women in the select novels of Jahnvi Barua and Bharati Mukherji. (unpublished)
International Seminar : " Challenging Patriarchy: A humanistic perspective" 26th-28th October 2016. (Patna Women's College) Paper presented and published on the topic " Multitasking and Women's Role; Women in the Select works of Jhumpa Lahiri.
. UGC sponsored National Seminar held on 6th and 7th February 2017 on " Dalit, Society and Politics- Emerging Trends in Indian Political System". ( Patna Women's College) Paper presented in the Published on the topic : ' Dalit Literature : From margins to the Mainstream'.
Participated in "International Seminar in English Literature on Socio – Political Issues in Modern English Writing". On 25th & 26th 2017.